Author:
Go to Source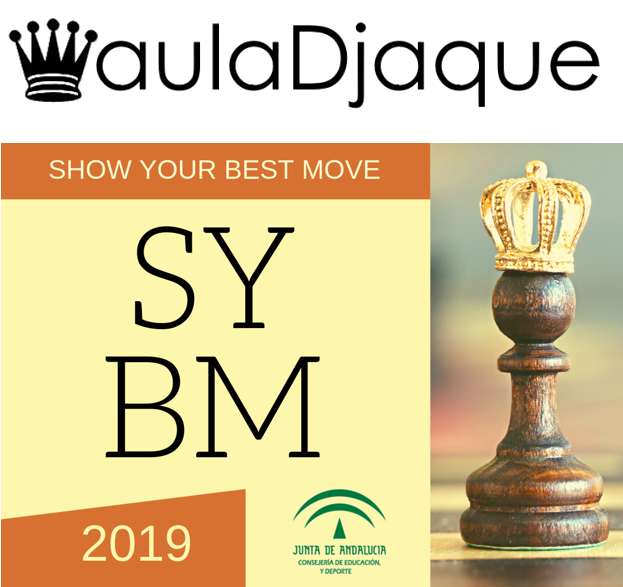 Ya se conoce el fallo del jurado de todas las provincias de Andalucía del primer concurso de vídeo-experiencias "Show Your Best Move" (SYBM).
Este concurso está vinculado al Programa para la Innovación Educativa aulaDjaque y tiene como objetivo fomentar, a través del medio audiovisual, la creatividad en el proceso educativo y, específicamente, favorecer la elaboración y el uso en el aula de aquellos recursos innovadores que están relacionados con la práctica y enseñanza del ajedrez.
Hasta un total de 37 experiencias audiovisuales se presentaron a concurso, mostrando en todos los casos las magníficas prácticas docentes y enfoques pedagógicos que emanan de los centros aulaDjaque de Andalucía.
SYBM-aulaDjaque es un modelo de concurso basado en la puesta en común y difusión de los proyectos educativos que se desarrollan durante el curso 2018/2019 por parte de los centros inscritos en el programa. 
Los vídeos de los centros ganadores han sido: 
Se le otorga una MENCIÓN ESPECIAL al CEIP Antonio Relaño de Olula del Río (Almería) por su trabajo con alumnado con Necesidades Específicas de Apoyo Educativo a través del ajedrez, aplicando para ello métodos de Innovación Educativa en la línea de la didáctica de Glenn Doman, mediante el uso de bits o unidades de inteligencia que han sido adaptadas  específicamente a la práctica ajedrecística en el aula.
[21-06-2019] Ganadores de Concurso videoexperiencias -Show Your Best Move-
EdTech Café is a podcast series produced by the educational technology team at Stanford Medicine.