Author: Evan Perperis
Go to Source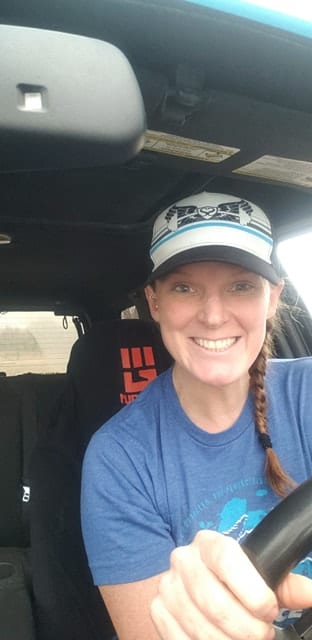 Truth be told, I own almost a version of almost everything on the MudGear website including their race jersey, half a dozen different sock styles, a hat, their new American Flag climbing logo t-shirt and their gloves (read the review MudGear: More Than Just Socks). So when MudGear came out with their new SeatShield car seat cover, I knew I had to pick one up. Here's what I thought after putting it through some tests:
Packaging and Thickness:
The first thing I noticed when opening the box was that the seat shield seemed thin. I was expecting something big and bulky and the seat shield was light. Once I put it in my car I realized this was an advantage. My car has heated seats for the winter and the thin seat covers allow me to still feel the heat while protecting my seats from dirt and mud.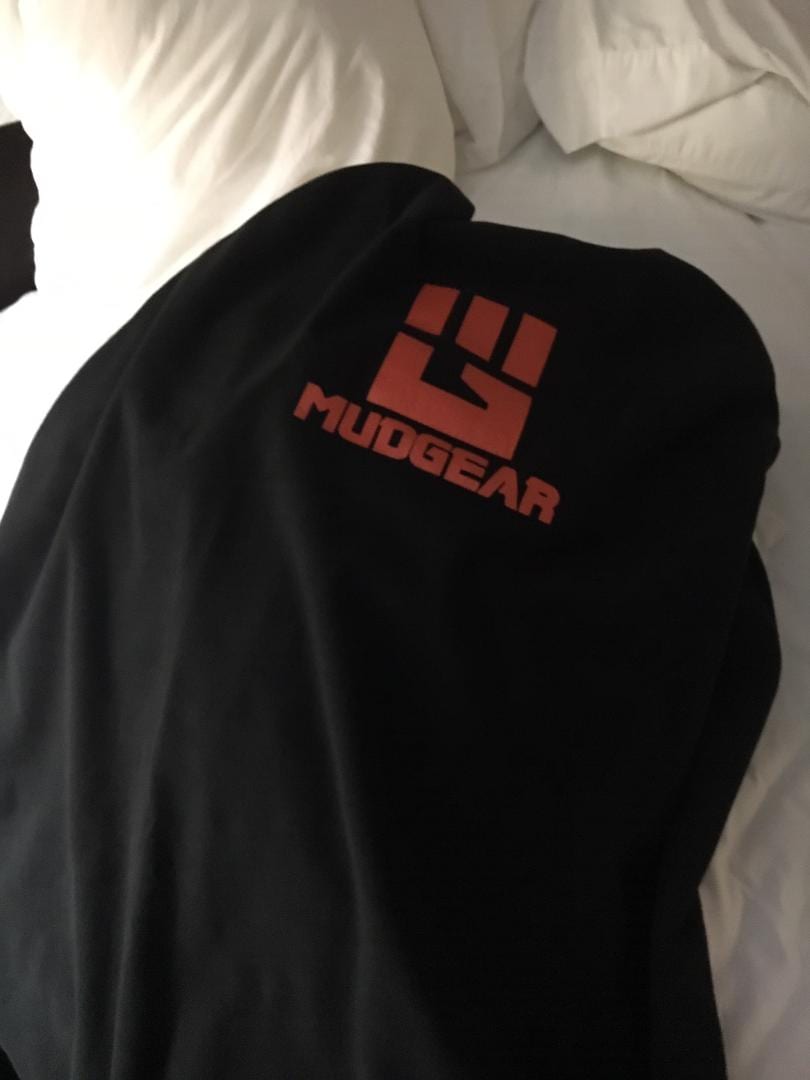 Use and Style:
The SeatShield is self-explanatory with no instructions required. You simply put it on the car seat and go about your daily business whether that is simply for living life, having kids in your car or going to a weekend race. I really like the MudGear race logo with bold lettering, which allows me to show my support for brands that support our sport.
I'm going to keep mine in my car from now on. The SeatShield was also super soft and I suspect at some point I'm going to forget a towel after going to a race or the gym and plan on using the SeatShield as a towel. I know that's not the intended use but it is a permanent "towel" I plan on keeping n my car.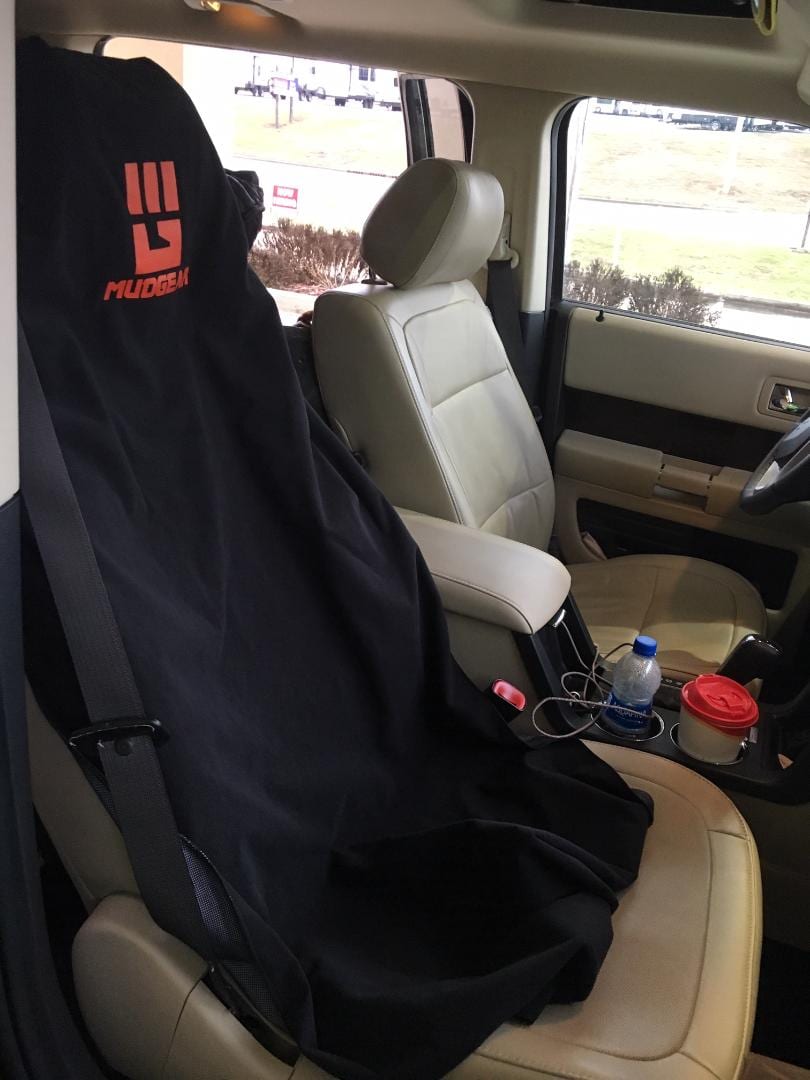 Cleaning:
Once dirty, a quick trip through the washing machine cleans off the SeatShield no problem. My SeatShield is relatively new so I've only washed it a couple of times so far. A common concern among products that I was frequently is how long the logo will stay looking fresh and new. If MudGear's SeatShield is anything like my MudGear shorts and socks, I suspect it will last a very long time. I wear my crew socks, no show socks and MudGear shorts every time they are clean (so every week) for the last couple of years and they still look brand new.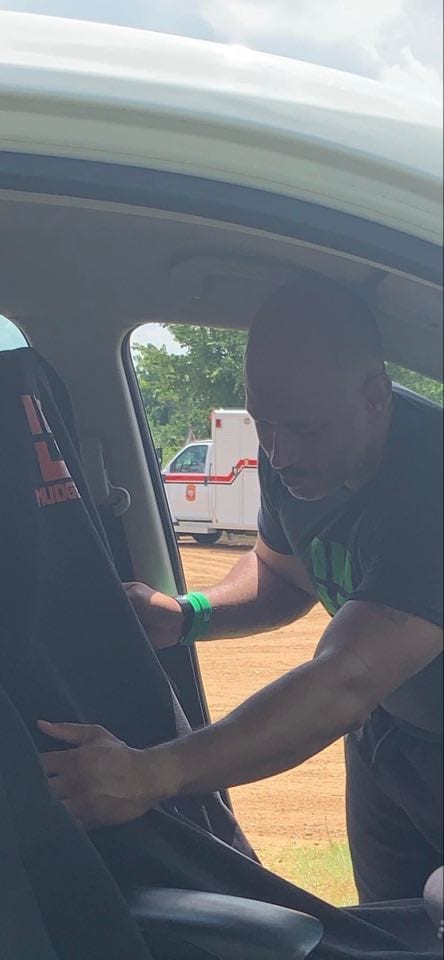 Overall:
The SeatShield is a great product for OCR athletes who are looking to keep their car clean. As someone who often travels to races in my wife's car, this was an easy sell. She is going to love a cleaner car after all my 2020 races. If you want to really ensure the interior of your car is clean, MudGear also just released a Shower Toga for rinsing off after races.
Currently, the SeatShield is only available in black with the classic orange logo. MudGear continues to provide the products OCR athletes need for pre/post racing and life in general. My only recommendation for the SeatShield is to pick up two, I'm a sucker for symmetry and think the matching SeatShields in my car look extra nice. Race hard, get dirty but keep your car clean.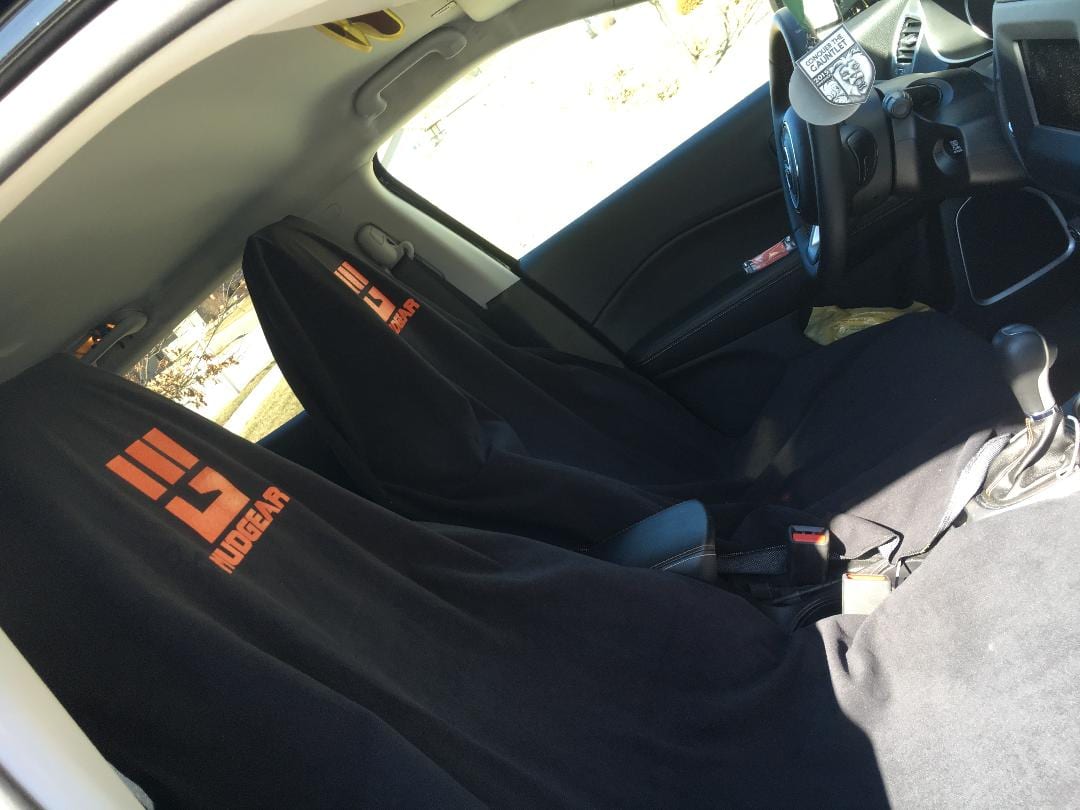 The post Gear Review: MudGear SeatShield appeared first on Mud Run, OCR, Obstacle Course Race & Ninja Warrior Guide.