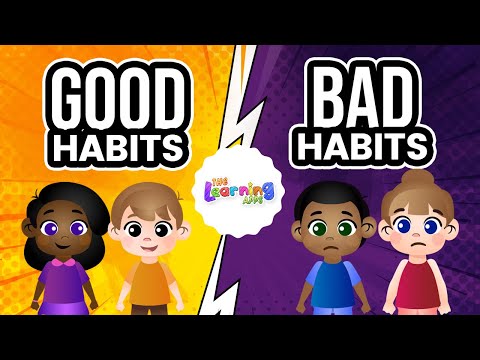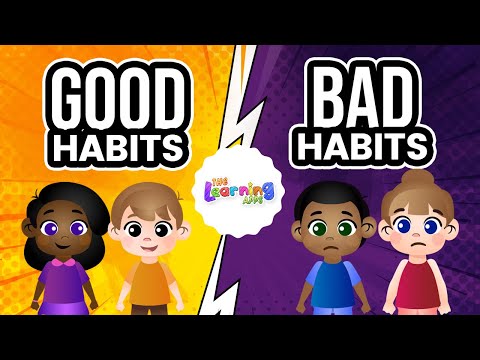 Video by The Learning Apps via YouTube
Source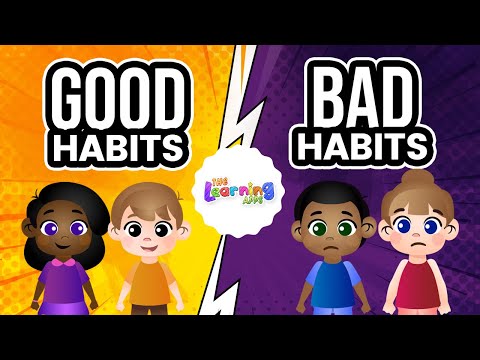 Welcome to The Learning Apps channel! In this video, we will be exploring the topic of good and bad habits and how we can incorporate good habits into our daily lives. We all have habits, whether they are good or bad, and they can have a big impact on our lives. Good habits can help us lead healthy and productive lives, while bad habits can hold us back and prevent us from achieving our goals.
In this fun and engaging video, we will define what good and bad habits are and give examples of each. We will also discuss the importance of developing good habits and how they can benefit us in the long term. We will share tips and strategies for forming good habits and discuss common obstacles that can prevent us from achieving our goals. We will also talk about the role of accountability and support in developing good habits.
At The Learning Apps, we believe that learning should be fun and interactive. That's why our video is full of engaging visuals and interactive elements that will help you learn about good and bad habits in a fun and engaging way. We hope you enjoy our video and find it helpful.
Don't forget to like, follow, and subscribe to our channel for more educational videos like this one. We have a variety of topics and subjects covered in our videos, so there is something for every child to enjoy. Thank you for watching and we can't wait to bring you more fun and educational content in the future.
More Related Videos:
Motivation for Kids- Motivational for Kids to Learn – Motivational Video: https://www.youtube.com/watch?v=-AJZadLlC9E
Download This Kindergarten Kids Educational Game For FREE! | Kindergarten Learning Game Preview: https://www.youtube.com/watch?v=qKvoMM46I88
Our goal is to provide a safe source of entertainment for as many families as possible.
Many more mobile games on The Learning Apps:
Google Play: http://bit.ly/3tXZYNG
Apple App Store: https://apple.co/3TYWNj7
Many more educational content for kids on:

https://onlineworksheetsforkids.com/
Follow us on:
Facebook: https://www.facebook.com/TheLearningApps
Instagram: https://www.instagram.com/thelearningapps/
Pinterest: https://www.pinterest.com/thelearningapps/
YouTube: https://www.youtube.com/c/TheLearningApps
LinkedIn: https://www.linkedin.com/company/the-learning-apps/
Twitter: https://twitter.com/thelearningapps
#TheLearningApps #madeforkids #kidslearningactivity #toddlerlearning #childrenactivities #learning #easy #fun #animated #education #onlineclasses #digitaleducation #homeschooling #homeschool #learnwithfun #thelearningapps.com #kids #play #toddler #grade1 #grade2 #grade3 #kindergarden #preschool #teaching #teachers #animationforkids #EducationalVideo #AnimatedRhyme #InteractiveLearning #EngagingContent #ChildEducation #EducationalApps #LearningForKids #ChildrensActivities #EasyLearning #FunLearning #OnlineEducation #DigitalLearning #TeachingKids #GoodHabits #BadHabits #HealthyLiving #ProductiveLife #TipsForSuccess #GoalSetting #Accountability #Support #ChildrenAwareness #ChildDevelopment #ChildEmpowerment #ChildhoodEducation #EducationForKids #ChildWellbeing #LearningThroughPlay #ParentingTips #ChildSafety.