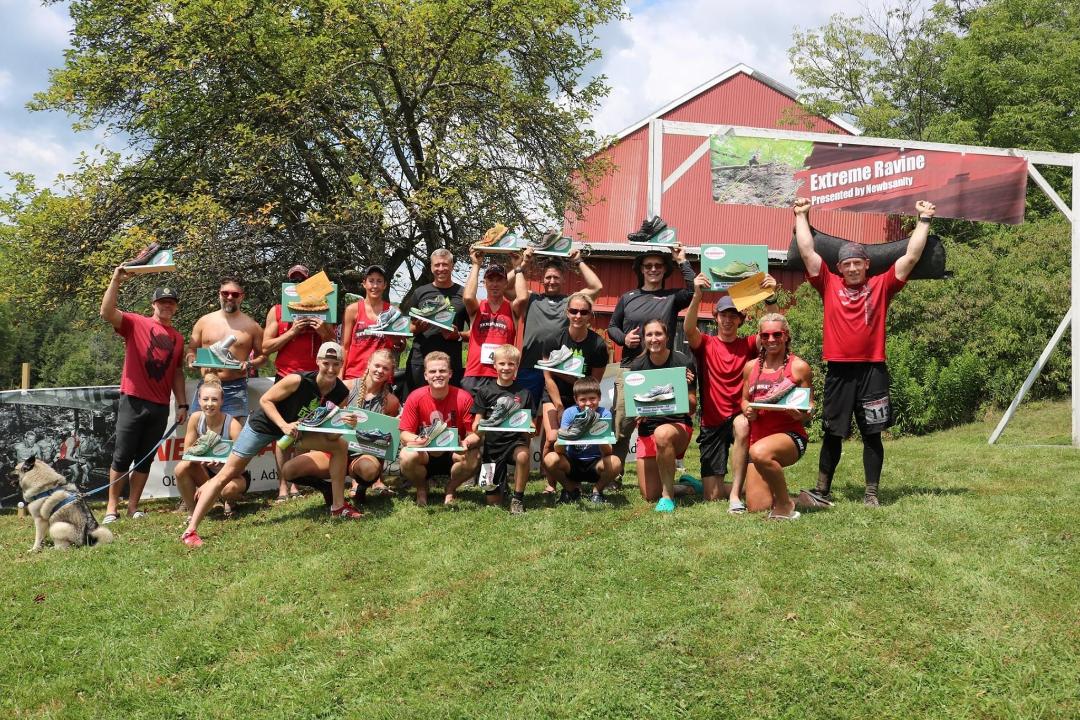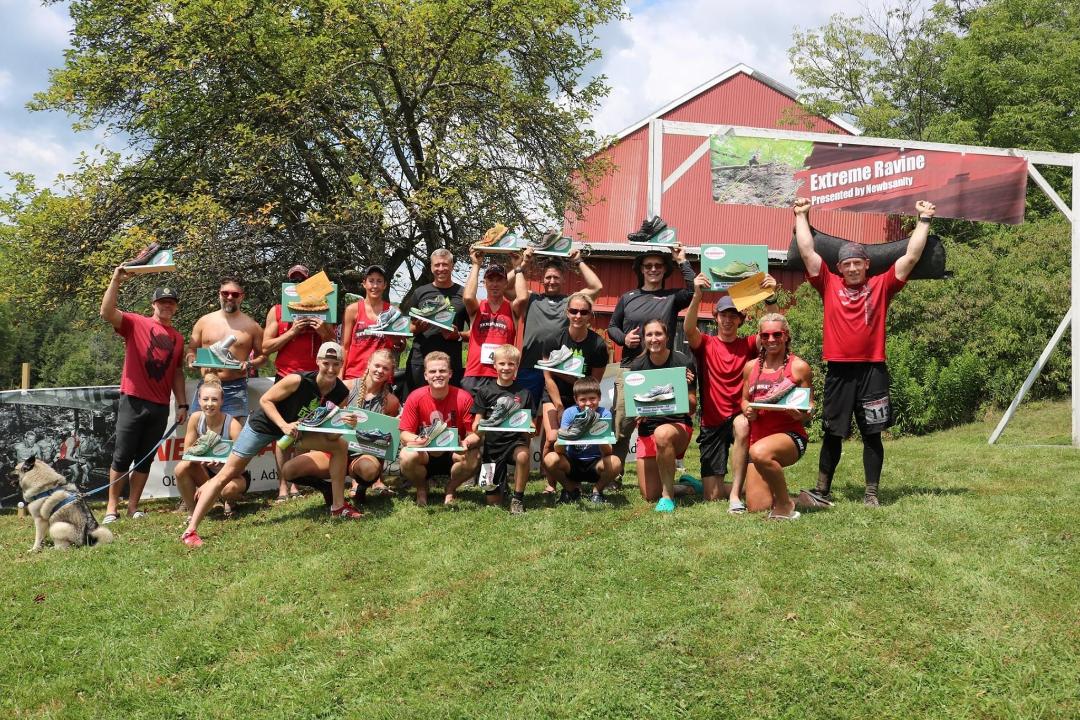 Author: Evan Perperis
Go to Source
You may know Newbsanity's Obstacle Course Racing (OCR) venue Mud Gauntlet really well, but did you also know they have a second course across the street.  Their Extreme Ravine venue is not quite a trail race and not quite an OCR, its trail racing to the extreme.  Here's a quick rundown of the venue and if you need to take the trip out to Binghamton to conquer the Extreme Ravine.
Venue: Newbsanity's Extreme Ravine
Website:  https://www.newbsanity.com/
Location: Binghamton, NY
Signature Obstacles: With a ton of natural obstacles at the event, it's hard to pick just one since there are so many unique natural aspects.  However, the run up stream which involves running in water over technical terrain with steep inclines on both sides of you is sure to leave a lasting impression.
Approximate Events Held Annually: Newbsanity holds 6+ events a year with 1-3 occurring at the Extreme Ravine side of their property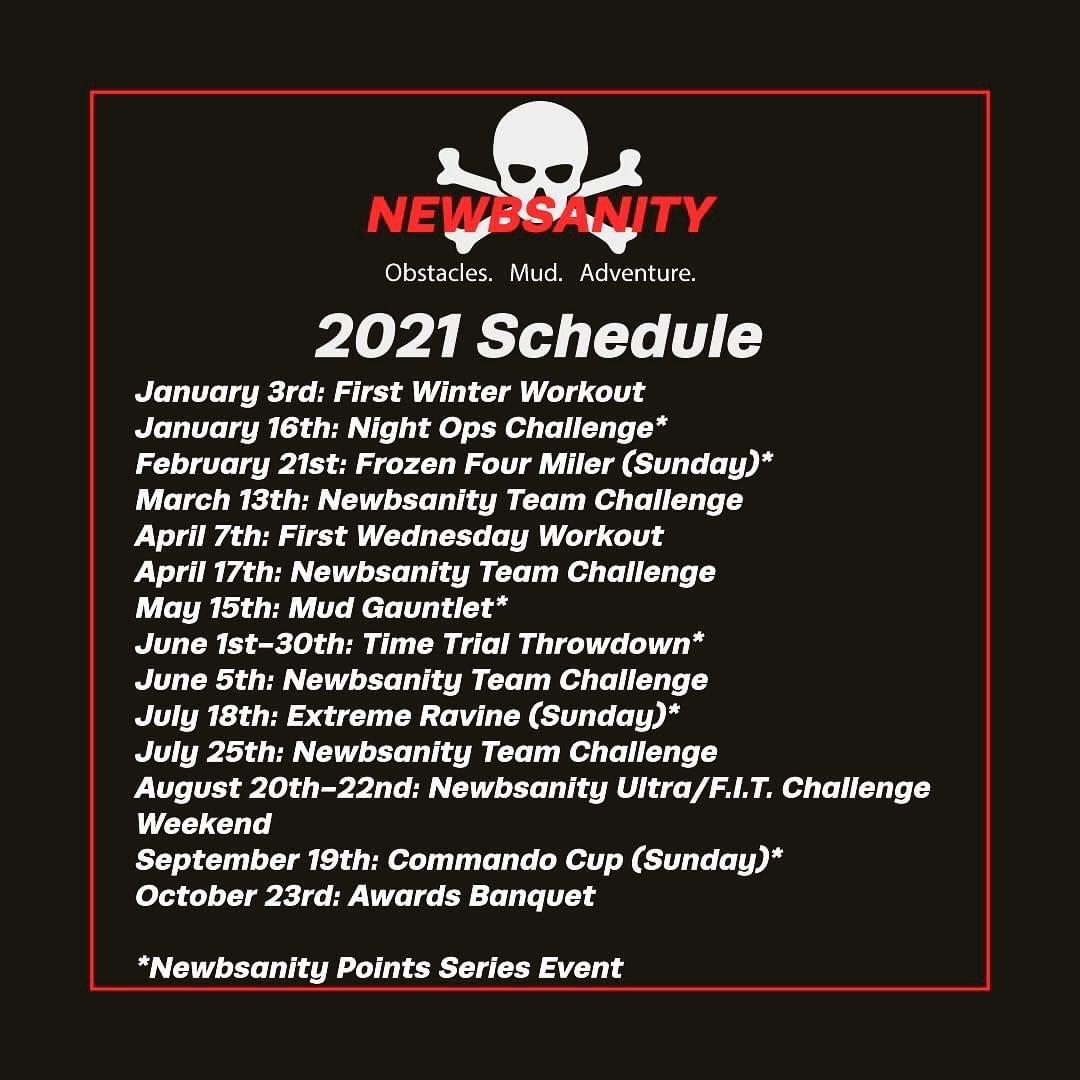 Types of Events: Newbsanity holds several events a year of varying types and are worth the drive (or fly) to attned.
Extreme Ravine (July 19, 2020):  5k or 15k (three lap) option to see who can get the fastest time over some of the gnarliest terrain in OCR.
Century Club (All year long):  If you're close to Binghamton, you may want to try for the Century Club.  That's 100 laps of the Extreme Ravine course in a calendar year.  A feat only a couple of athletes (names?) were able to accomplish in 2019.  2020's Century Club involves 50 laps of the Extreme Ravine side and 50 laps of the Mud Gauntlet course in order to keep their athletes well rounded.  What's the prize for finishing?  A handmade mug, a new level of fitness and a ton of self-satisfaction.
Jean Ravine:  If you like Canadian Tuxedos and extreme trail running this event is for you.  Athletes are required to wear denim for a single lap of the course and see who is fastest.  Go with just shorts, full jeans or the complete Denim Dan top/bottom.  Want to know when the event is?  Start training with the Newbsanity #seeingred crew to find out.
Who will love it:  Trail runners looking for more than a normal trail but aren't quite ready to make the switch to full on OCR or OCR athletes who want more natural obstacles and less manmade ones.
Reason for Open Wave Athletes to Go:  The community.  I've traveled all across the country racing, training, traveling for work, running multi-day charity events and I have yet to find a community like Newbsanity.  They have elite athletes to first timers, which is not uncommon, but what is uncommon is how they push and challenge each other.  Sometimes it's about endurance, sometimes it's about speed but most of the time it's about mental grit.  It's hard to explain without actually seeing them but when you hear about them breaking through frozen streams in the winter, running Extreme Ravine for speed with no headlamps at night and their "Worst Birthday Ever" event (a 24 hour event where they treat the birthday guest like he's in selection), you may start to understand.  However, all those extreme challenges are completely voluntary and if all you want to do is lose a couple of pounds and get healthier there is a place for you here too.
Reasons for Elite Athletes to Go: Their events are part of a points series that result in the winner receiving an embroidered jacket for overall performance in the series and they always have unique prizes that you have to be around to fully understand (#TeamJarvis).
Where You May Know Them From:  Jarrett Newby and his father, Jarry Newby are some of the best OCR athletes you may not be tracking.  Jarry won his age group at World's Toughest Mudder for five years in a row.  Jarrett has finished in the top five at World's Toughest Mudder and regularly finishes just off the podium in some of the biggest races in the northeast including Spartan's Greek Peak, Savage Race and in the top ten of OCRWC 3k in 2017.  But that's not all both are professional motocross athletes and Jarry holds three different stationary rowing records, including the 1,000,000m row.  No that's not a typo, 1 million meters took Jarry seven days of almost 20 hours of rowing to reach.
Bonus Reason for Attending:  If you are more of an OCR fanatic, the Mud Gauntlet course (read the permanent OCR spotlight for Mud Gauntlet here) is across the street which has some of the most unique obstacles in the sport.  Jarrett and Jarry are constantly updating things and the course was wildly different between 2016 and 2020.  Plus, Jarry showed up his plans for later this year of the most visually appealing obstacles I have ever seen…assuming it can be built.  You don't want to miss it when he finally finishes the build.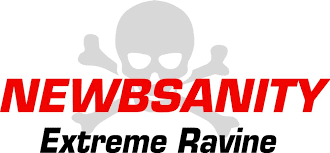 Want to hear more about Newsanity's venues?  Check out the Strength & Speed podcast Episode 38: Jarrett Newby, Pro Motorcross & the Worst Birthday Ever and S&S podcast Episode 108 with Jarrett Newby talking Platinum Rig 24 & Newbsanity.
Or watch these Stoke Shed videos from OCR America event showcasing

Extreme Ravine
OCR America Day 3- Newbsanity Extreme Ravine

Things got real in Glen Aubrey, NY when Evan Perperis tackled 8 laps of Newbsanity's Extreme Ravine course. The cakewalk is over.Evan's affiliates:MudGearHammer NutritiondryrobeGoodrRockTapeAtomik Climbing Holds

Posted by Stoke Shed on Tuesday, January 21, 2020
OCR America Day 4- Newbsanity Mud Gauntlet

After slogging through a punishing day on the Extreme Ravine course, Evan's second day at Newbsanity serves up its own unique challenges.Evan's Affiliates:MudGearMud Run GuideAtomik Climbing HoldsBleggMitHammer NutritiondryrobeGoodrRockTape

Posted by Stoke Shed on Wednesday, January 22, 2020
Warm weather Newbsanity photos from the Newbsanity Facebook page
Winter photos from Bobby Ross of Stoke Shed
The post Permanent Facility Spotlight: Newbsanity's Extreme Ravine appeared first on Mud Run, OCR, Obstacle Course Race & Ninja Warrior Guide.