Author: Nick LaFave
Go to Source
EdTech Café is a podcast series produced by the educational technology team at Stanford Medicine.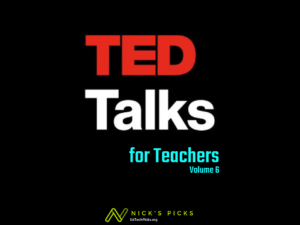 My sixth annual collection of TED talks for teachers features thought-provoking topics from unfounded fears about screen time to the important roles social justice can play in the classroom.  Help for Kids the Education System Ignores – Victor Rios I cringe when I hear people suggest that underachieving students simply need to work harder. That… Read more
The post TED Talks for Teachers – Volume 6 appeared first on Nick's Picks For Educational Technology.
TED Talks for Teachers – Volume 6