Author: Nick LaFave
Go to Source
EdTech Café is a podcast series produced by the educational technology team at Stanford Medicine.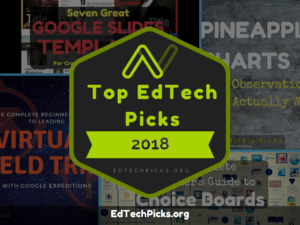 My most popular EdTech Picks of 2018: choice boards, pineapple charts, backchannels, virtual field trips, great Google slides templates. Here's a look back at my top picks. The Complete Beginner's Guide to Choice Boards If you're looking for an easy way to get started with digital choice boards, you definitely need to check out this… Read more
The post Top EdTech Picks of 2018 appeared first on Nick's Picks For Educational Technology.
Top EdTech Picks of 2018