Author: Nick LaFave
Go to Source
EdTech Café is a podcast series produced by the educational technology team at Stanford Medicine.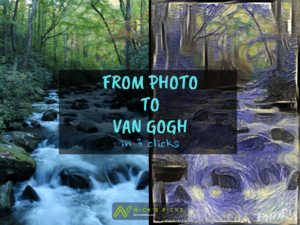 DeepArt.io is a fun, creative tool that transforms your photos into works of art in the style of famous paintings. Just upload your photo, choose your favorite style, and DeepArt's algorithms will "paint" your masterpiece. Paint Your Photo in 3 Steps After uploading your photo, you have three options for choosing your style. You can… Read more
The post Paint Photos in the Style of Your Favorite Artist with Just 3 Clicks appeared first on Nick's Picks For Educational Technology.
Paint Photos in the Style of Your Favorite Artist with Just 3 Clicks