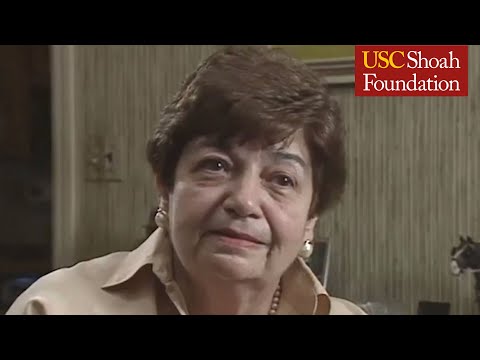 Author: USC Shoah Foundation via YouTube
Go to Source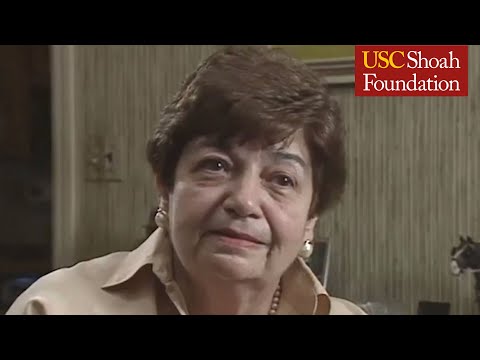 Tu BiShvat is a Jewish holiday that celebrates the "New Year of the Trees" (also known as "Jewish Arbor Day"). It is celebrated – especially in Israel – by planting trees and eating fruit. In 2023, Tu BiShvat occurs on February 5-6.
In her USC Shoah Foundation testimony, Holocaust survivor Ela Weissberger recalls a fellow Theresienstadt (Terezin) concentration camp prisoner smuggling in and planting a small oak tree plant, in honor of the holiday.
Learn more about USC Shoah Foundation: https://sfi.usc.edu/
SUBSCRIBE: https://www.youtube.com/c/USCShoahFoundation/?sub_confirmation=1
Connect with USC Shoah Foundation:
Facebook: https://www.facebook.com/USCSFI
Twitter: https://twitter.com/USCShoahFdn
Instagram: https://www.instagram.com/uscshoahfoundation/
IWitness: http://iwitness.usc.edu/SFI/
Website: https://sfi.usc.edu/
About USC Shoah Foundation:
USC Shoah Foundation – The Institute for Visual History and Education develops
empathy, understanding and respect through testimony, using its Visual History Archive of more than 55,000 video testimonies, academic programs and partnerships across USC and 170 universities, and award-winning IWitness education program. USC Shoah Foundation's interactive programming, research and materials are accessed in museums and universities, cited by government leaders and NGOs, and taught in classrooms around the world. Now in its third decade, USC Shoah Foundation reaches millions of people on six continents from its home at the University of Southern California.
Copyright USC Shoah Foundation – The Institute for Visual History and Education
#TuBiShvat #holocaust #survivor #wwii #Jewish
Tu BiShvat (New Year of the Trees) in Theresienstadt | Ela Weissberger | USC Shoah Foundation
EdTech Café is a podcast series produced by the educational technology team at Stanford Medicine.